Make daily check for FPD simple under various x-ray photography.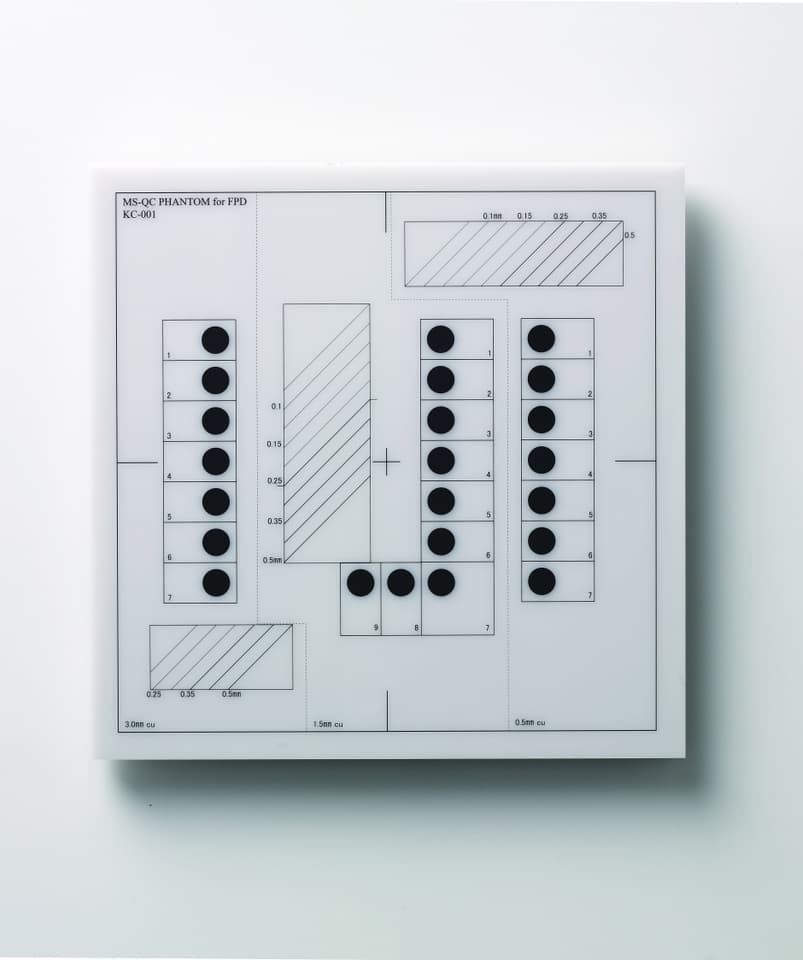 Size 20x20cm
Radiograhpy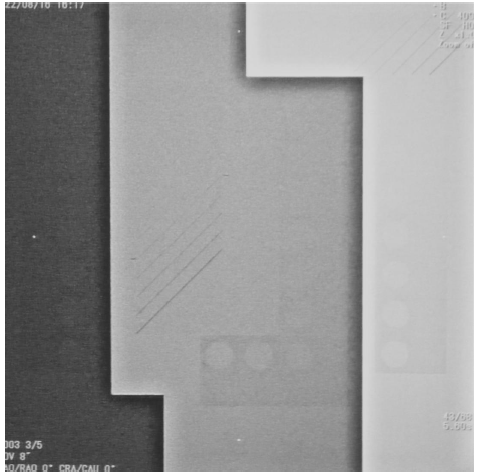 Fluoroscopy
Ensure the quality control for image with wide dynamic range at one time of fluoroscopy/radiography.

Copper bases of thickness 0.5mm, 1.5mm and 3.0mm are capable for wide range of photography.

Checking spatial resolution with wire chart, and contrast resolution and dynamic range with aluminum steps.

The software to record result (Excel) is available as the option.
Also KC-001B type for daily check of DSA is available.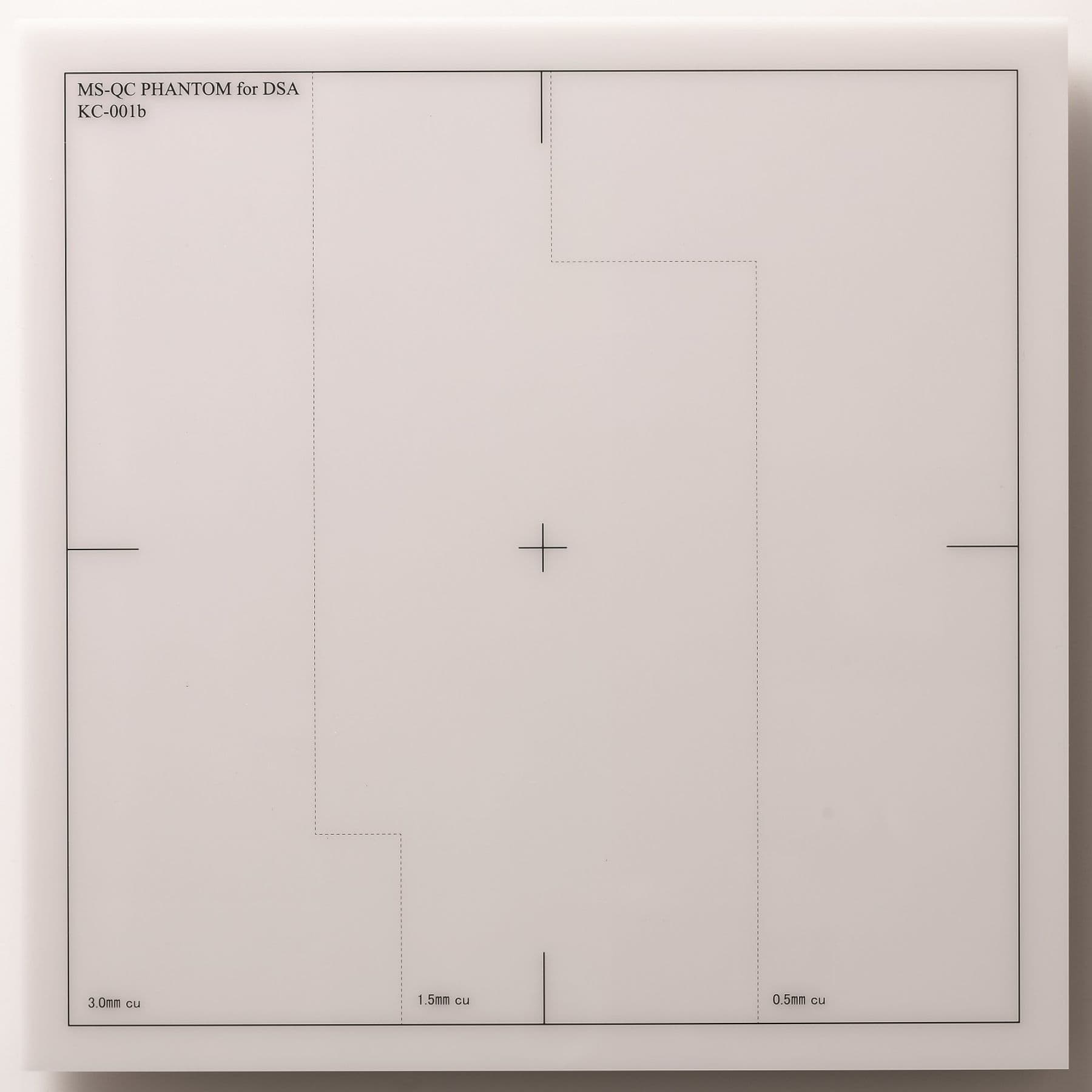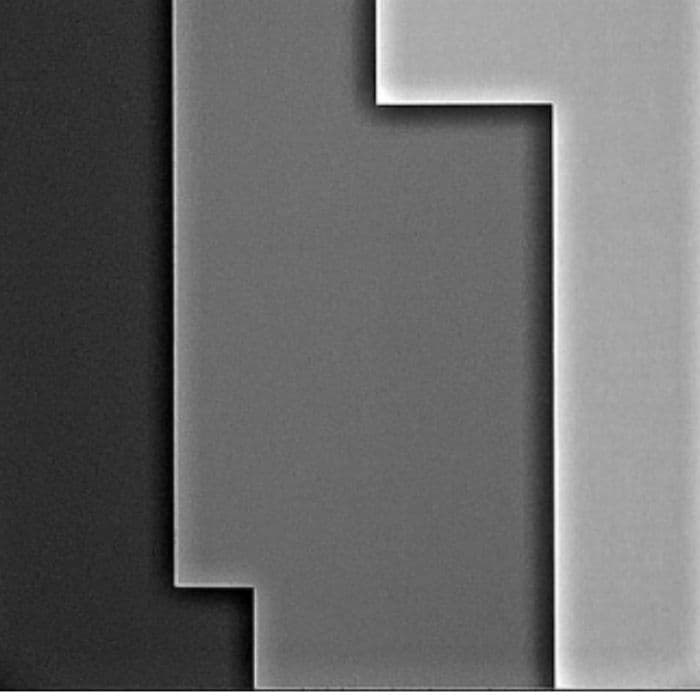 Copper base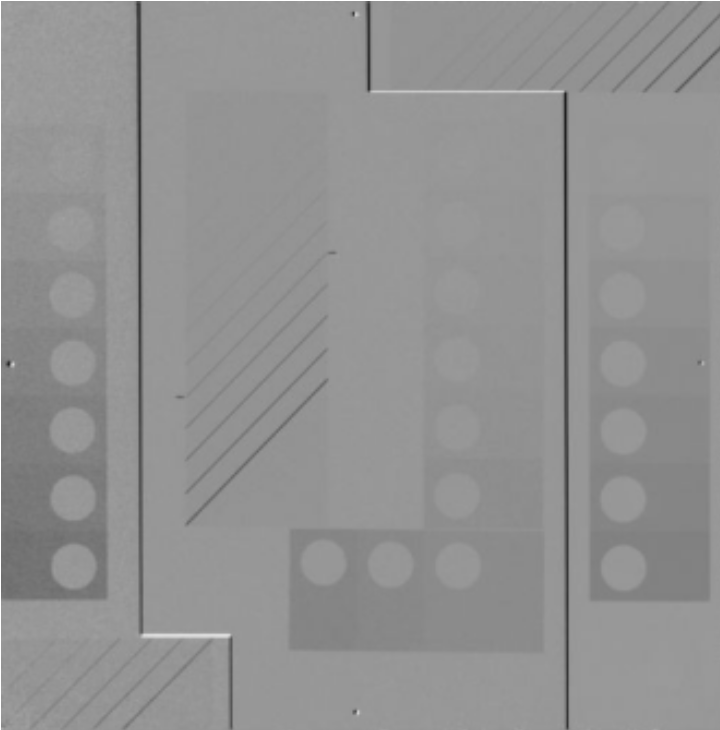 Subtraction image
Please note that specification and design is subject to change without notice.
Patented.
Jointly-developed with Tohoku University and Sendai Kosei hospital, Japan.
Reference:Chida K, et.al. Quality control phantom for flat panel detector X-ray systems. Health Phys. 2013 Jan;104(1):97-101.)